Exhibitors
Maastricht University
Liverpool John Moores University
Nursing and Midwifery Board of Ireland
University College Dublin
Marino Institute of Education
Dublin City University
University of Limerick
National Transport Authority
Ulster University
This is FET
Generation Apprenticeship
AHEAD Association for Higher Education Access and Disability
Dublin Business School
NUI Galway
Anglia Ruskin University
Royal Agricultural University
Myerscough University
Dundalk IT
Qualifax
Pontifical University
Maynooth University
Coventry University
Pulse College
The Maths Tutor Ltd
Studyclix.ie
Groningen, University of
Queen's University Belfast, The School of Pharmacy
Carlow College, St. Patrick's
Medical Poland
National College of Ireland
Athlone IT
Bimm Institute
Hanze University of Applied Sciences
Institute of Guidance Counsellors
EUNICAS
Fulbright Commission Ireland-USA
Munster Technological University
NHL Stenden University of Applied Sciences
UCD Agriculture, Food & Nutrition & Veterinary Medicine
Student Universal Support Ireland SUSI
Galligan College of Beauty, Advanced Aesthetics and Hairdressing
St. Nicholas Montessori College
RCSI
Trinity College Dublin
Carlow Institute of Technology
Galway-Mayo Institute of Technology
MedEntry HPAT Prep
University College Cork
Campus France
Dun Laoghaire IADT
Yooni
GOAL Global
Student Leap Card
University of Sunderland
The Teaching Council
Institute of Physics in Ireland
Grade Academy
Griffith College Dublin
Letterkenny Institute of Technology
St. Angela's College, Sligo
IT Sligo
Shannon College of Hotel Management
Marino Institute of Education
Cavan Institute
American College Dublin
TU Dublin
Logistics Associate Apprenticeship
National College of Art and Design
UCD Arts & Humanities
UCD Business
UCD Engineering & Architecture
UCD Health Sciences
UCD Science
UCD Social Sciences & Law
University of Surrey
University of Veterinary Medicine, Budapest
National College of Art and Design
Guy Flouch

Guy Flouch
Director, EUNICAS
Guy Flouch is the founder of EUNICAS. An Anglo-Frenchman, with a career stretching from his experience as a Lawyer in London to his recent Masters in Guidance Counselling in University of Limerick, he has a long and varied international career. Through EUNICAS, he has brought awareness to Ireland of the excellent opportunities available to students to study through English, in continental Europe.
The support services offered through EUNICAS can bring clarity and reassurance to students, and their families, as they embark on a journey that brings them exciting learning and personal development experiences, as they prepare for an independent life in a fast-changing world
Valerie McTaggart

Valerie McTaggart
PhD, Lecturer Global Business Services at IT Sligo
Valerie has a Degree from the University of Ulster at Jordanstown in Applied Consumer Studies, a BA Hons Degree in Applied Consumer Studies from Queen Margaret University, Edinburgh, a Master's in Business from John Moors University Liverpool, and an Ordinary Degree in Teaching and Education from NUIG. She is in the process of completing her PHD which focuses on the 'Digital Transformation in a Traditional Financial Service Provider' through DCU school of Business. Prior to joining IT Sligo in 2018, she worked in Financial Services for over twenty years in Ireland and the UK, undertaking a variety of roles, including project management, people management and training and development. Valerie is the programme Chair of a BA Hons Joint Major in Business and ICT. She is very interested in the role of technology in business and the future digital workforce.
Carl O'Brien

Carl O'Brien
Education Editor of the Irish Times
Carl O'Brien is Education Editor of The Irish Times. He was previously the chief reporter and social affairs correspondent.
Kieran Johnson

Kieran Johnson
Recent Graduate & Registered General Nurse
Kieran is 24 years of age and is a registered General Nurse working on an acute medical ward in University hospital. He is one a year qualified and has been working in University Hospital Kerry since, where he also spent his four years training as a student nurse.
Kieran had other plans to join the marines as a teenager, and had actually left school for two and a half years to travel and train for the marines, where he travelled across India, and Africa. Unfortunately he did not pass the medical exam and thus could not join the marines, therefore he bit the bullet and returned to education. He applied for nursing in the Institute of Technology Tralee where he started his training five years ago now.
Aisling Khuwais

Aisling Khuwais
Recent Graduate & Registered Midwife
Aisling is 22 years old and from Meath. She is a Qualified Registered Midwife in the National Maternity Hospital. She is one year qualified and has been working in the antenatal department since January this year, soon she will be moving to the Postnatal department continuing her rotations as a qualified staff member.
Aisling completed the 4 year direct entry course in Midwifery in UCD, combined with theoretical and practical or clinical placements. She was the class representative for her four years in university. Aisling spent a semester of her second year of university studying abroad in Sweden, working in the antenatal and delivery ward where she gained amazing knowledge and practical experience. As part of her curriculum, she has worked in many different departments including psychiatric care, diabetes, lactation, theatre and many more.
Gwen Regan

Gwen Regan
Infection Prevention & Control Team/NMPDU Officer
Gwen qualified as a general nurse from Beaumont Hospital in 1994 and left Ireland to work in London in the area of neurosurgery for some years. On return to Ireland she took up a post in St. James's Hospital on a surgical unit, caring for patients who were undergoing major head and neck surgery. At night she studied for a BSc in Management and left St. James in 2001 to take up a Clinical Audit position with a pharmaceutical company. This job involved a lot of frequent travel across Europe which was great initially but after her children were born didn't fit in with her life anymore. She returned to nursing, becoming a Community Nurse in North Dublin.
She was very interested in the area of infectious diseases and became a Nurse Specialist in this area in 2009 just as the Swine Flu pandemic hit. She undertook a Post Graduate Diploma in Infection Control. Much of her work involved bringing in new practices, teaching and managing projects. In 2014, she completed a Masters in Organisational Change & Leadership.
In 2015, Gwen became a Practice Development Coordinator with the Public Health Nursing Service, leading on service development and practice improvement across North Dublin. She is currently studying for a Doctorate in Governance with UCD Graduate School of Law.
In October 2019, she became a project officer with the Nursing & Midwifery Planning & Development Unit, working in the area of advanced practice and promotion of the nursing & midwifery professions. However, in March 2020 she was redeployed into Community Infection Prevention & Control and has since supported the HSE Dublin North senior management team, leading the clinical response in areas such as the establishment of mass screening centres, ensuring ongoing homecare provision, education and training of clinical staff, outbreak management and ensuring other health services continue whilst the pandemic goes on.
Aoife Moore
Aoife Moore
Political Correspondent at the Irish Examiner
Aoife is originally from Derry City and worked as a reporter for Press Association before becoming a Political Correspondent at the Irish Examiner. She is best known for her work on the death of Lyra McKee and the recent Golfgate scandal.
Ciara O'Brien

Ciara O'Brien
Irish Times business and technology journalist
Ciara O'Brien is a business and technology journalist with the Irish Times, covering everything from business technology and multinationals to consumer technology and the latest gadgets.
Jack Power

Jack Power
Reporter with The Irish Times
Previously he was editor of the UCD student newspaper the College Tribune. His reporting has focused on investigative work, including exposing a major child sex abuse scandal in Scouting Ireland. He was awarded Young Journalist of the Year at the annual newspaper awards in 2019.
Aisling Geraghty
Aisling Geraghty
E-Commerce Executive at the Irish Times
Aisling was a commercial graduate at The Irish Times for two years before becoming an E-commerce Executive this year. She has a lot of experience across various different departments within The Irish Times and is now responsible for supporting the development and management of online content sales for a range of digital subscriptions and products. She graduated from Maynooth University in 2018 with a degree in Media and English.
Dr Orla Donoghue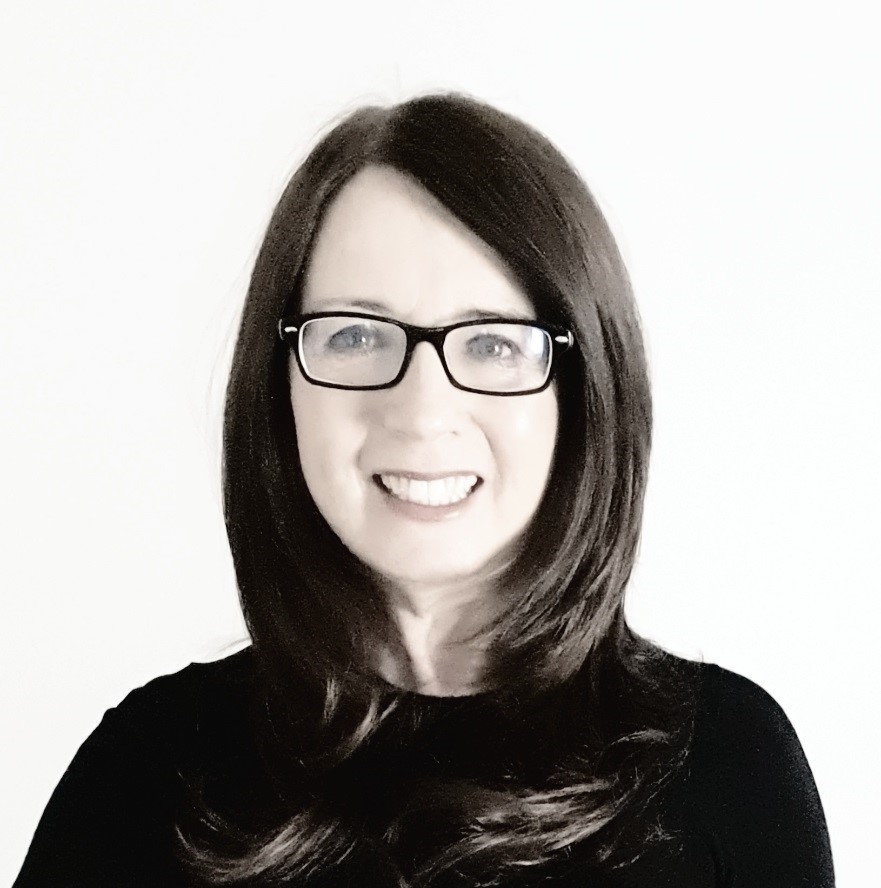 Dr Orla Donoghue
Science Outreach Manager, UCD
Orla Donoghue has a PhD in Chemistry from University College Dublin and thirty years of work experience in areas including pharmaceuticals, clinical trials, biotechnology, IT, science communications and outreach. In this talk, Orla will discuss Science in our everyday lives and how qualifications in Science map to different career opportunities.
Conall Heussaff

Conall Heussaff
Climate Science Graduate
Conall is a science graduate from Dublin. He finished his Leaving Cert in 2013 and went to UCD to study Physics. He completed his degree in 2017 and graduated with a BSc in Theoretical Physics. After a year working in Dublin, he then went on to study Climate Sciences at the University of Bern in Switzerland. Conall is now beginning a career in Irish energy policy, hoping to contribute to the Irish sustainable energy transition in the years to come.
Damien Dempsey

Damien Dempsey
Communications and Student Recruitment Manager, UCD
Presentation/Panel title: Careers in Agriculture and Food

Damien Dempsey is the Marketing, Communications and Student Recruitment Manager at the School of Agriculture and Food Science at University College Dublin. The UCD School of Agriculture and Food Science is one of UCD's largest School's and it is the first destination of choice for students in Ireland interested in developing their careers in Agricultural, Forestry, Horticulture, Food Science and Human Nutrition.

After graduating from UCD in 2001 with a Bachelor of Agricultural Science degree specialising in Agribusiness and Rural Development, Damien obtained additional qualifications in Computer Science at UCD as well as a Master of Business Studies at the Michael Smurfit Graduate Business School.

A native of Monaghan, Damien is a previous Council member of the Agricultural Science Association, a member of the Marketing Institute of Ireland and the Guild of Agricultural Journalists. Damien now lives in Naas, Co. Kildare with his wife Gwen and three children.
Anne Kiely

Anne Kiely
EMEA HR Lead in Twitter
Anne Kiely is the EMEA HR Lead in Twitter. After attaining her B.Comm (Management) degree from UCD specialising in HR and Finance, she worked as a banker for 8 years before returning to UCD to complete an MSC in Organisational and Work Psychology. Anne has extensive experience in a number of HR specialisms, including HR Business Partnering, HR Shared Services, HR Outsourcing, HR Project Management and Learning & Development.
Miceal O'Donnell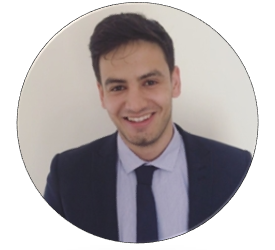 Miceal O'Donnell
Professional Development Programme- Abbott Ireland
Born in Madagascar, grew up between Mauritius and Ireland (Derry City), Graduated with a 1:1 Hons Mechanical & Manufacturing Engineering at Ulster University, on the Abbott Professional Development Programme, currently working as an Operations Supervisor in Abbott Vascular with a Team of 25 people.
Lory Kehoe

Lory Kehoe
Adjunct Assistant Professor in Technology Trends, Trinity College Dublin
Lory's experience includes being a managing director with blockchain technology product company ConsenSys, where he led ConsenSys Ireland, co-led global partnerships and was part of the global leadership team. He has over 14 years of consulting experience. Lory has led strategy and implementation projects for corporates and governments around the globe.
With the IDA in Ireland (Industrial Development Authority), Lory was the founding member of the Ireland national blockchain initiative 'Blockchain Ireland'. This group includes over 150 entities made up of global enterprises, universities, government entities and start-ups. Lory is a Qualified Financial Adviser, registered stockbroker, qualified product owner and scrum master, and is currently (and has been for the past 13+ years) an adjunct assistant professor with the Business School in Trinity College.
Asim A. Sheikh, BA., LL.M.

Asim A. Sheikh, BA., LL.M.
Barrister-at-Law, CEDR Accredited Mediator Four Courts, Dublin Assistant Professor, Legal Medicine, UCD School of Medicine
Asim A. Sheikh is a practising Barrister, specialising and working in the area of clinical negligence, medical and healthcare law. He is also a CEDR Accredited Mediator. He was called to the Bar in 1998. He acts for and advises a wide range of healthcare clients and represents healthcare clients in the courts, internal inquiries, inquests and at the Medical Council and other Regulatory bodies.
He graduated from the University of Limerick where he obtained B.A. in European Studies with Law and Spanish. He continued his education at the King's Inn, Dublin. He then undertook and completed an LL.M. thesis by research. He is also an Assistant Professor in Legal Medicine, School of Medicine, University College Dublin.
Dr Mary-Liz Trant

Dr Mary-Liz Trant
Executive Director in SOLAS, the Further Education and Training Authority
Dr Mary-Liz Trant is Executive Director in SOLAS, the Further Education and Training Authority, overseeing national expansion of apprenticeship and traineeship; skills development of employees; technology-enhanced learning and professional development of teachers and tutors. Previously Mary-Liz held senior posts in the HEA and taught at both second and third-level. She holds a doctorate in Education; Masters Degrees in Education and French; and a Higher Diploma in Education.
John Heslin

John Heslin
Ruminant Product Manager for MSD Animal Health
John Heslin is from Mullingar, Co. Westmeath. John graduated from UCD in 2014 with a degree in Agricultural Science. He completed a PhD in animal reproduction in 2019. John worked as a research officer on beef production systems with Teagasc Grange in 2017 prior to joining MSD Animal Health for his current role as Ruminant Product Manager in 2018. John is well known in the GAA circles and is a current member of the Westmeath Senior Football team. During his time in UCD John captained the Sigerson football team and was a member of the Sigerson cup winning team in 2016
Edel Cocoman

Edel Cocoman
Sr Development & Application Technologist
UCD Ag Science – Food science Grad 2007. Kerry Grad Programme 2008 – Dip. Business Management IMI. Career 8 Years in Kerry Group. 14 Years' experience in R&D across multiply end use markets, QSR, Retail, Foodservice both Ireland & Australia Experience in; Meat Seasonings & Functionals, Dairy, Pizza, Ice cream, beverages.
Lorraine Clarke Bishop

Lorraine Clarke Bishop
Clinical Placement Coordinator (CPC), for the RCSI Louth Hospital group and Elected Representative on the Nursing and Midwifery Board of Ireland
Lorraine Clarke-Bishop is currently the elected representative on the Nursing and Midwifery Board of Ireland (Education Seat) since 2015. She qualified as an RGN in September 1994 and graduated from the Eastern Area of College of Nursing (Belfast) where she was awarded a Diploma of Higher Education in Adult Nursing with Commendation. She subsequently completed a BSc Hons degree in Nursing followed by a Master's degree in Healthcare Ethics and Law. Most recently she completed a level 9 Professional Certificate in Governance with the IPA to assist me in my governance responsibilities.
Lorraine is currently employed as a Clinical Placement Coordinator (CPC), for the RCSI Louth Hospital group, based at Our Lady of Lourdes Hospital in Drogheda for over 18 years. As an experienced nurse both at frontline level and CNM level she understand the challenges facing those delivering care on a daily basis. Lorraine holds high standards of professional conduct as the cornerstone of the nursing profession.
Lorraine was appointed as Chair of the Education and Training Committee in 2016. As a Committee they provide oversight in relation to the development and implementation of standards and the approval and monitoring of education and training as laid down in the Nurses and Midwives Act.
In 2018 she was appointed to the statutory Committee of 'Fitness to Practice' within NMBI. She has always held a strong belief regarding the importance of accountability within the Professions of Nursing and Midwifery, her experience within FtP has further endorsed the importance of this.
Brenda Romero

Brenda Romero
CEO & Co-founder Romero Games
Brenda Romero is a BAFTA award-winning game director, entrepreneur, and Fulbright award recipient who entered the video game industry in 1981 and is presently CEO and co-founder of Romero Games. As a game developer, she has worked on 50 games and contributed to many seminal titles, including the Empire of Sin, Wizardry and Jagged Alliance series and titles in the Ghost Recon, Dungeons & Dragons and Def Jam franchises. During her career, she has published on every platform from current generation consoles to PC, mobile, handheld and browser-based markets and has broad experience in AAA, III, GaaS and premium and freemium games.
As an entrepreneur, Romero brings experience founding both studios and franchises. In addition to founding Romero Games in 2015, Romero has co-founded and directed two other successful game companies: Romero Events in 2017 which focuses on the collectable big box game market and Loot Drop in 2010 which focused on social and mobile games. Prior to 2010, Romero served as Creative Director for Lolapps (acquired by 6waves) and Slide (acquired by Google) and consulted with various clients on their digital brands and creative strategy, including Electronic Arts and the American Movie Channel (AMC). While continuing to develop games, Romero has also directed three masters programs in game development and design at University of Limerick, University of California at Santa Cruz and the Savannah College of Art and Design. Earlier in her career, Romero worked in lead capacities for Cyberlore, Atari/Microprose and Sir-tech Software. She has served on the board of directors of the International Game Developers Association and on the advisory boards of the AIAS and the GDC for game design and others. Romero has also served in an advisory capacity for exhibits at the Smithsonian Museum and National Museum of Play at the Strong.
Romero is the recipient of many awards, most recently the Andrew Yoon Legend Award at the New York Game Awards. She has also received a Hall of Fame Award from Women In Games (2020), a Lifetime Achievement Award (the Bizkaia award) at the Fun and Serious Games Festival in Bilbao, Spain (2018), and the inaugural Grace Hopper Award presented by Science Foundation Ireland at the Women in Tech conference in Dublin, Ireland. In 2017, she received the 2017 Development Legend award at Develop: Brighton. That same year, she won a BAFTA Special Award for her contributions to the industry. In 2015, she won the coveted Ambassador's Award at the Game Developers Choice Awards. In 2014, she received a Fulbright award to study Ireland's game industry, academic and government policies.
Romero holds a Bachelor of Science degree in Technical Communications from Clarkson University, a Master of Arts in Creative Writing from National University of Ireland in Galway and begins work on a PhD in English at Trinity College Dublin in September 2021.
Eimhin Killilea

Eimhin Killilea
Key Account Manager with The City Bin Co
After leaving school, Eimhin studied industrial design in Sligo Institute of Technology. He then tried Hotel & Catering Management in GMIT. While he loved both courses, he wanted to do something more practical so, in 2004, he began his first apprenticeship in Carpentry and Joinery.
At the beginning of the last recession, work became scarce. He felt he was lucky to gain employment with The City Bin Co. and has worked in a variety of roles within the business in the twelve years since.
He currently works as Key Account Manager. This means he meets and looks after some of their most important commercial customers in Galway. A large part of his job also requires him to sign up commercial customers for The City Bin Co.
The company advocates education and upskilling of all its workers. Like many of his colleagues, he is another example of someone who started and grew along with the company.
Jake Buckley

Jake Buckley
Data Analyst, AIB
Jake works for AIB as a Data Analyst for the last four years. He joined the Associate Apprenticeship in 2017. He completed it in 2019 and progressed onto the Specialist Apprenticeship and will be graduating in August 2021. He completed a higher cert in business when he seen the apprenticeship advertised, made the transition and hasn't looked back.
Ali Miley

Ali Miley
Network Technician with the ESB